The building's position in way of the town's central square triggered its design form. The five story building is characterized by its curved shape west-sides enabling the plot's garden to seem as part of the square and simultaneously providing a better view towards the square.
The top floor was considered as an autonomous residence which would accommodate a five-member family. It has been separated in three zones (Living Room/Kitchen, Children Bedrooms, master Bedroom) which connect through a curved corridor tangent to a curved-shape patio. The inner courtyard that is formed thanks to the patio provides the sense of emptiness, but on the same time manages to complete a greater image integrating the interior and exterior spaces. Apart from the visible central bookcase, all remaining walls conceal recesses forming either storage spaces or room entrances. Because of the north orientation, the roof had to be designed in such a way as to enable appropriate natural lighting and ventilation for all rooms. Low energy consumption was of uppermost importance and therefore environmental friendly solutions were adopted. The natural materials, the earthly colors and the plants which characterize the balconies transform an urban apartment into an oasis down-town.
Η θέση του κτηρίου, στην κεντρική πλατεία της πόλης, ήταν το έναυσμα της φόρμας σχεδιασμού του. Η πενταόροφη πολυκατοικία χαρακτηρίζεται από το κοίλο σχήμα στη δυτική πλευρά της, ώστε ο ακάλυπτος χώρος του οικοπέδου να ενσωματώνεται στη πλατεία, ενώ παράλληλα να επιτυγχάνεται καλύτερη θεά προς αυτή.
Ο τελευταίος όροφος αντιμετωπίστηκε ως μια αυτόνομη κατοικία που θα φιλοξενούσε μια πενταμελή οικογένεια. Χωρίστηκε σε τρεις ζώνες (Καθιστικό/Κουζίνα, Παιδικά Υπνοδωμάτια, Κύριο Υπνοδωμάτιο) οι οποίες επικοινωνούν μεταξύ τους μέσω ενός καμπύλου διαδρόμου, εφαπτόμενου του αίθριου χώρου. Το εν λόγω κενό, που προκύπτει εξαιτίας του αίθριου, δημιουργεί την αίσθηση απώλειας, αλλά την ίδια στιγμή καταφέρνει να ολοκληρώσει μια γενικότερη εικόνα, ώστε το μέσα και το έξω να γίνουν ένα.
Εκτός της ορατής κεντρικής βιβλιοθήκης, οι υπόλοιποι τοίχοι κρύβουν εσοχές, είτε ως αποθηκευτικούς χώρους, είτε ως εισόδους σε δωμάτια. Λόγω του Βόρειου προσανατολισμού, η οροφή έπρεπε να σχεδιαστεί με τέτοιο τρόπο ώστε όλες οι αίθουσες να έχουν τον απαραίτητο φυσικό φωτισμό και αερισμό. Δόθηκε μεγάλη σημασία στη χαμηλή ενεργειακή κατανάλωση, υιοθετώντας κάθε φιλική προς το περιβάλλον λύση. Τα φυσικά υλικά, τα γήινα χρώματα αλλά και η φύτευση που χαρακτηρίζει τις βεράντες, μεταμορφώνουν το αστικό διαμέρισμα σε μια όαση στο κέντρο της πόλης.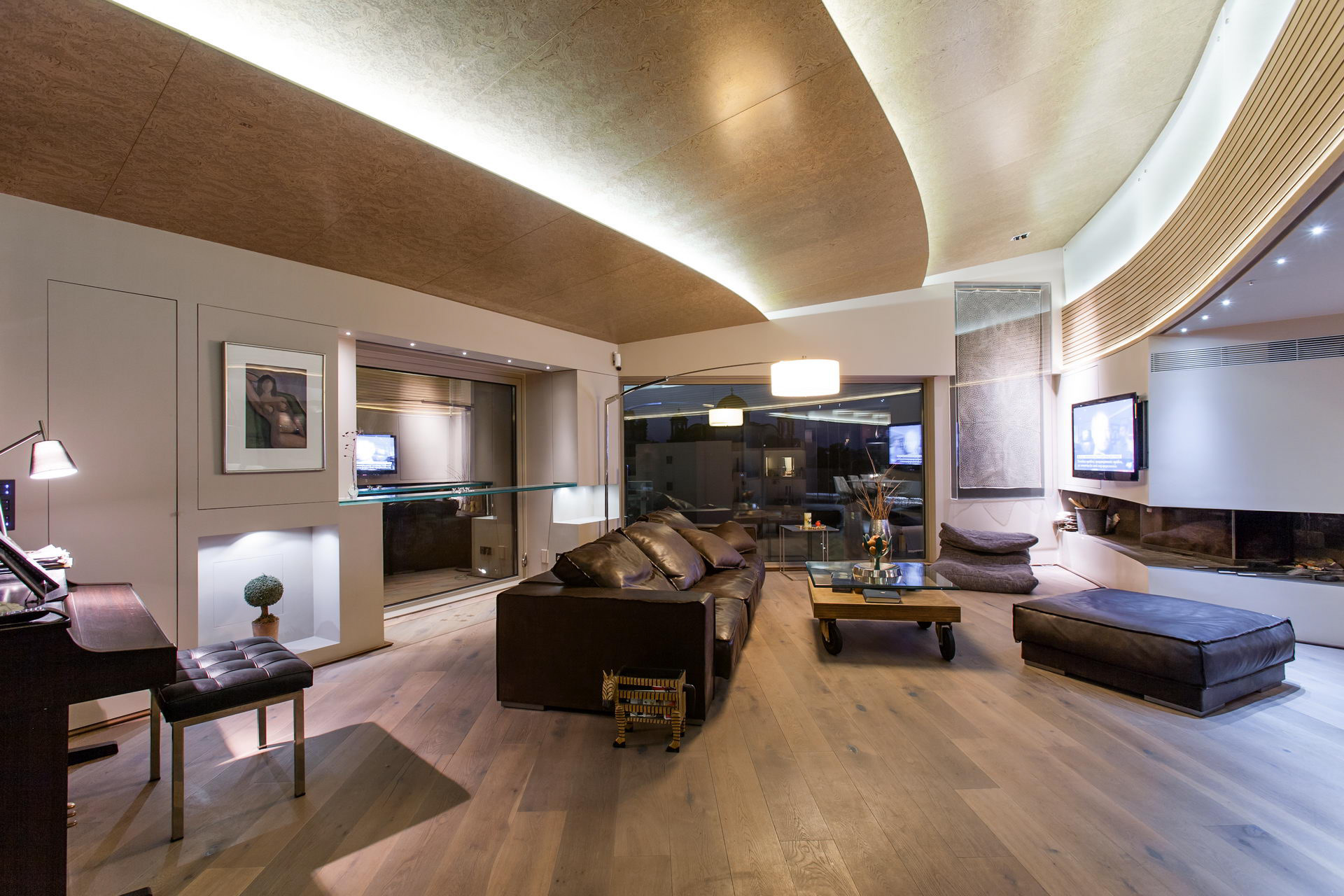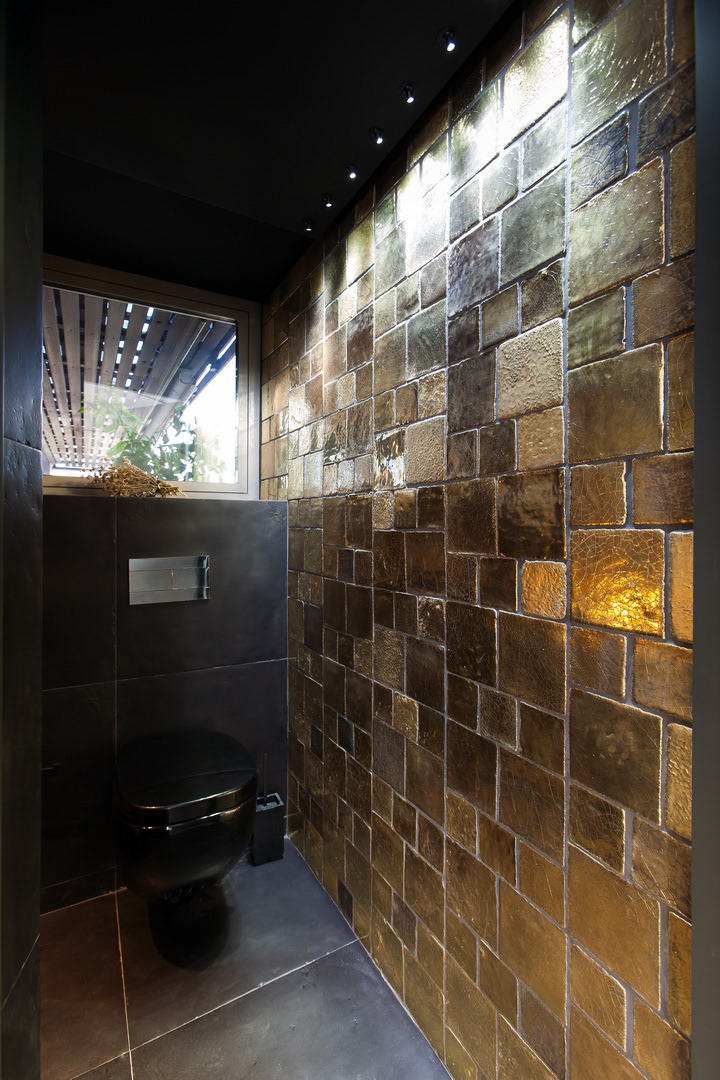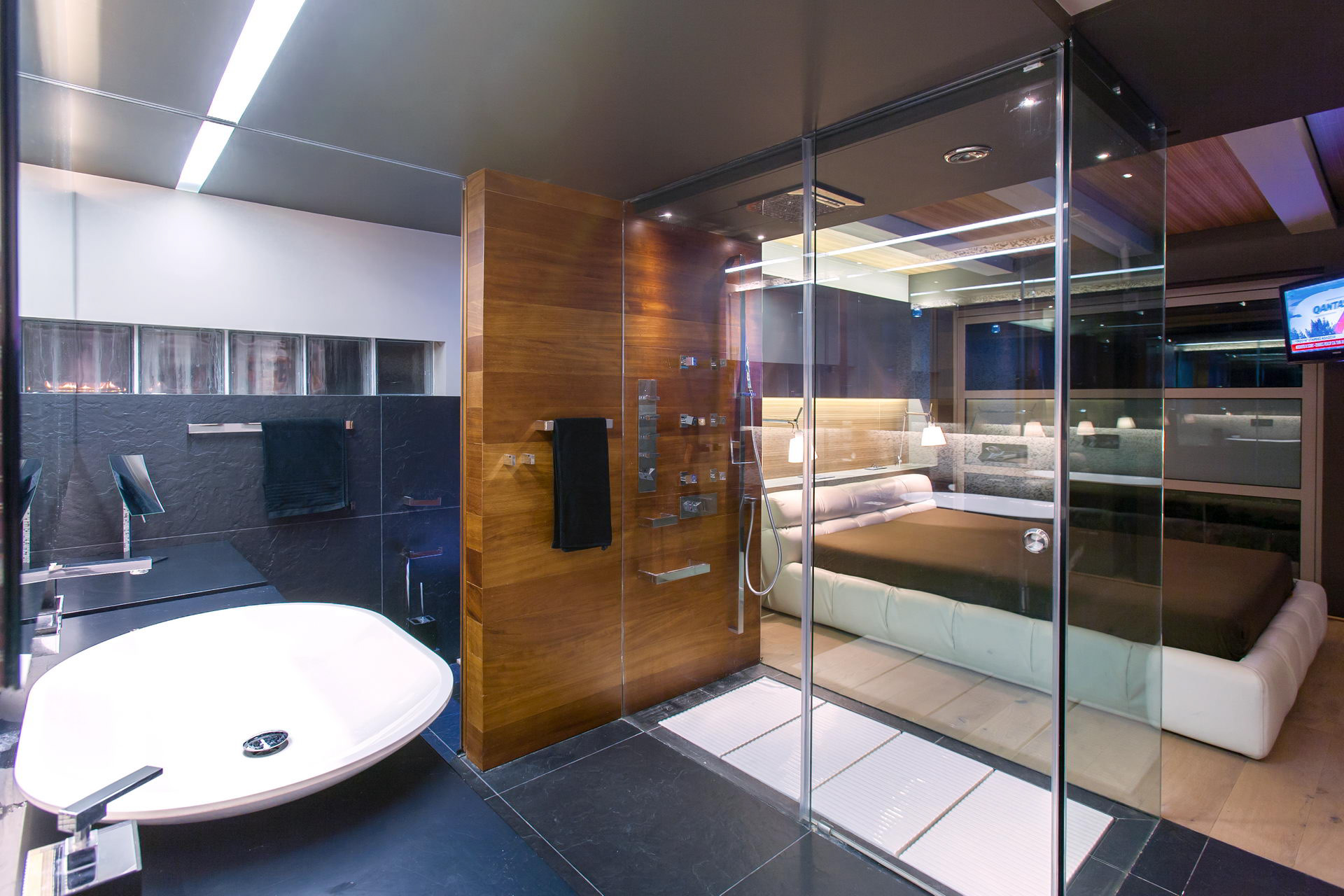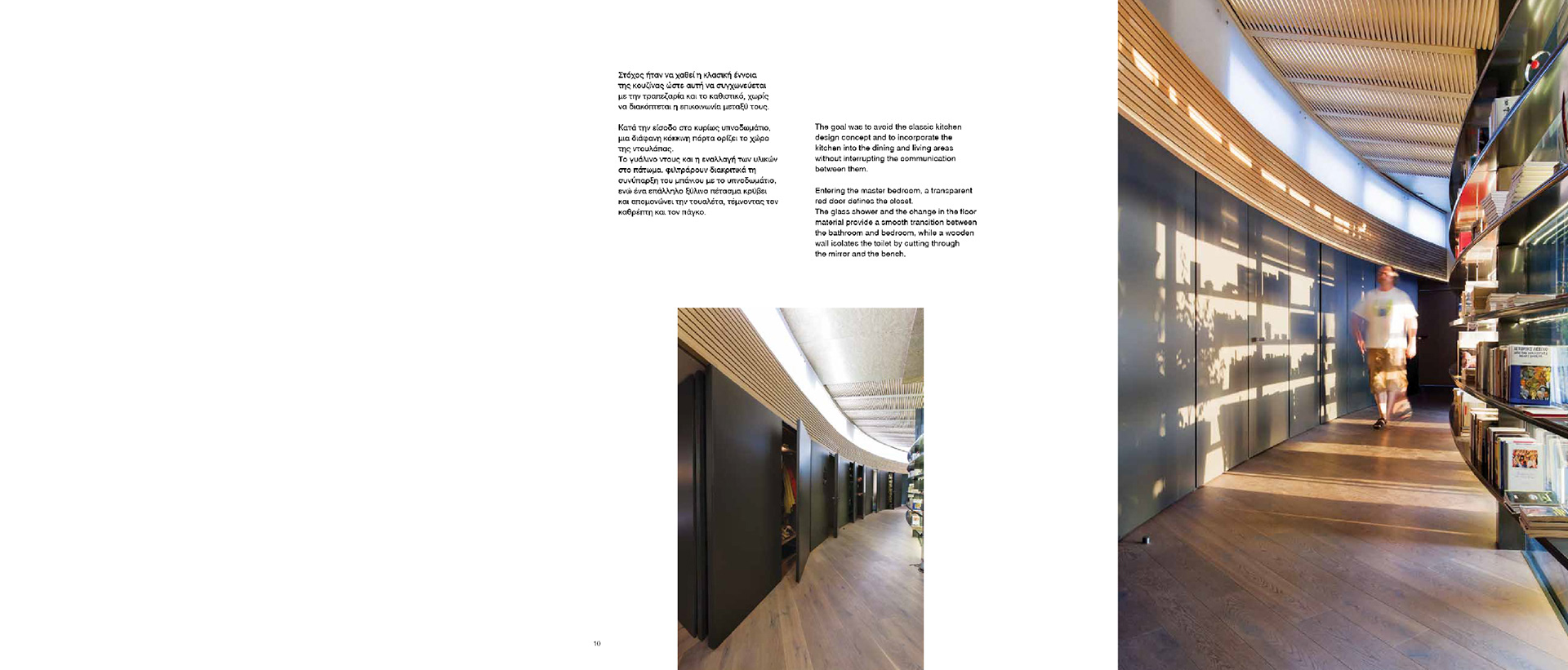 PROJECT TEAM:


Architect:

Athanasios TZOKAS


Architect: Alex MANOLOPOULOS