BAYWATCH & Bar
Pescara, Italy
TYPE:
Seaside Bay-watch & Bar
AREA:
15m²
YEAR:
2005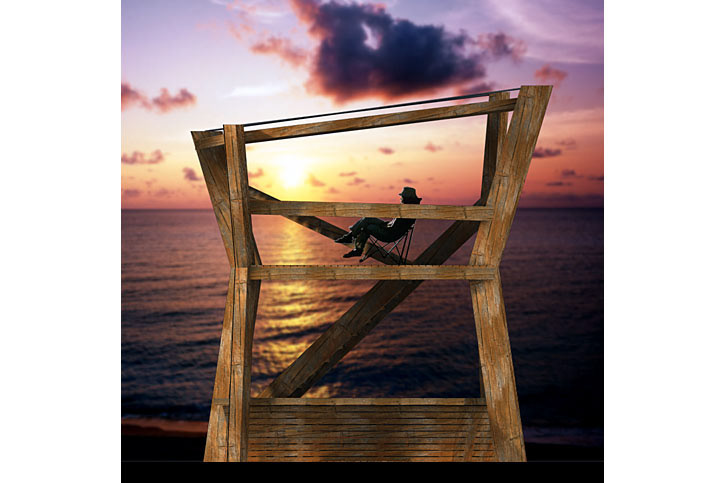 Since theoriginal baywatch tower was destroyed by fire, the owner envisaged a new, morestable and simultaneously more dynamically shaped baywatch tower that couldalso function as a beverage and snack attraction.
Thesolution was given by squishing the original volume at midheight in order toform diagonal pillars at the base for better static behavior against strongwinds and an upside down pyramide at the top for better shading of thelifeguards. At the lowest point a simply formed snack bar inspired by a boatwas placed.

Καθώς η φωτιά έδωσε τέλος στο πρώτο παρατηρητήριο,ο ιδιοκτήτης σκέφτηκε ότι ένα νέο παρατηρητήριο με περισσότερο σταθερή καιταυτοχρόνως δυναμική φόρμα, θα μπορούσε επιπλέον να αποτελέσει σημαντικό πόλοέλξης για κατανάλωση αναψυκτικών και σνακ.
Η λύση προέκυψε πιέζοντας τον αρχικό όγκο στη μέση,ώστε να δημιουργηθούν διαγώνιες κολώνες στη βάση για καλύτερη στατικήσυμπεριφορά στους δυνατούς ανέμους, αλλά και η ανάποδη πυραμίδα στο πάνω μέροςγια μεγαλύτερη σκίαση στο ναυαγοσώστη. Στο χαμηλότερο τμήμα και με μια απλήφόρμα, εμπνευσμένη από βάρκα, τοποθετήθηκε το σνακ μπαρ.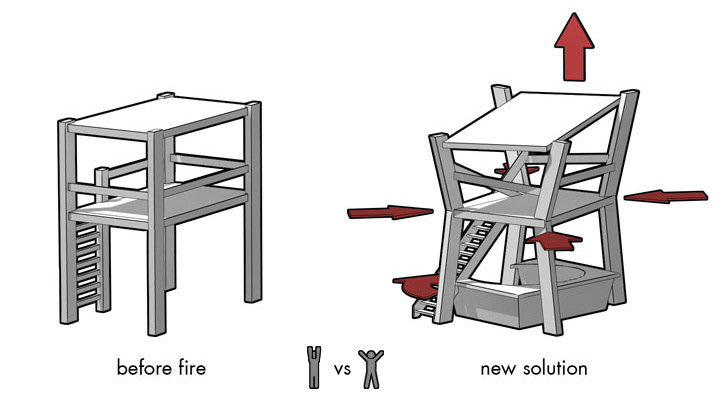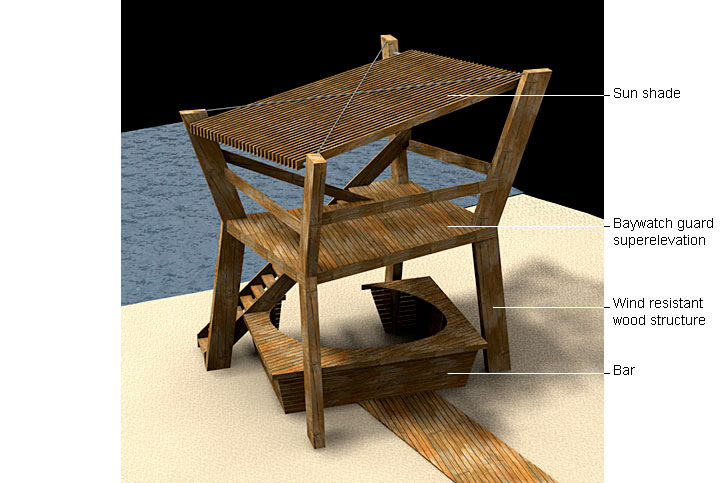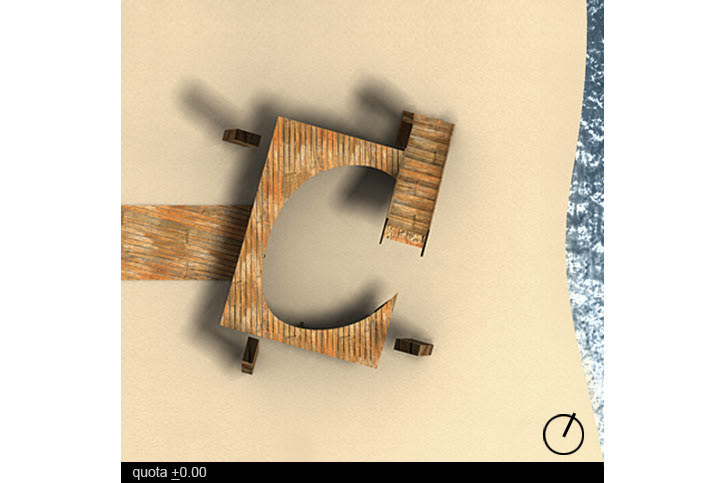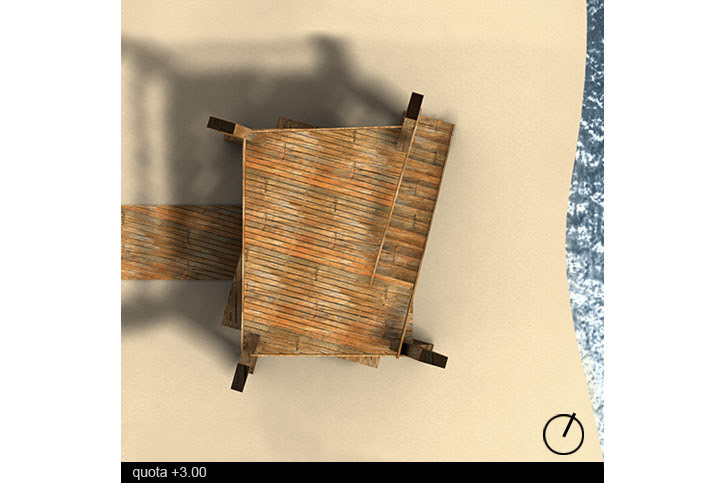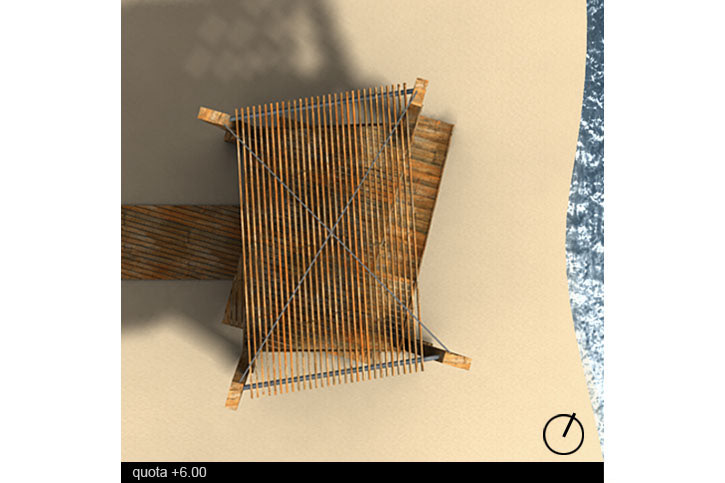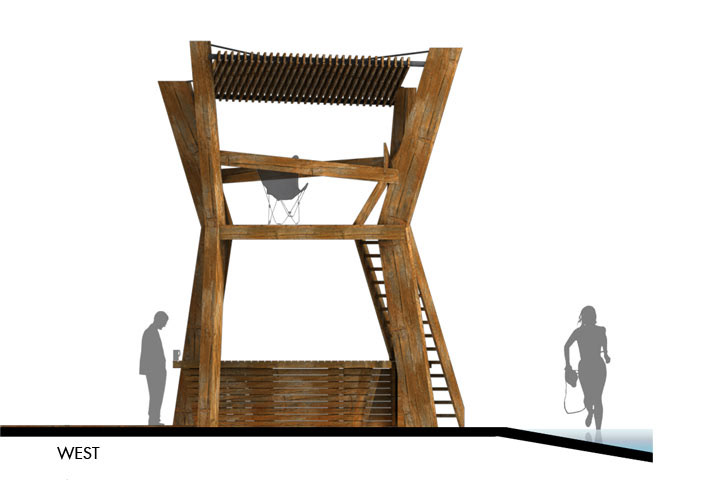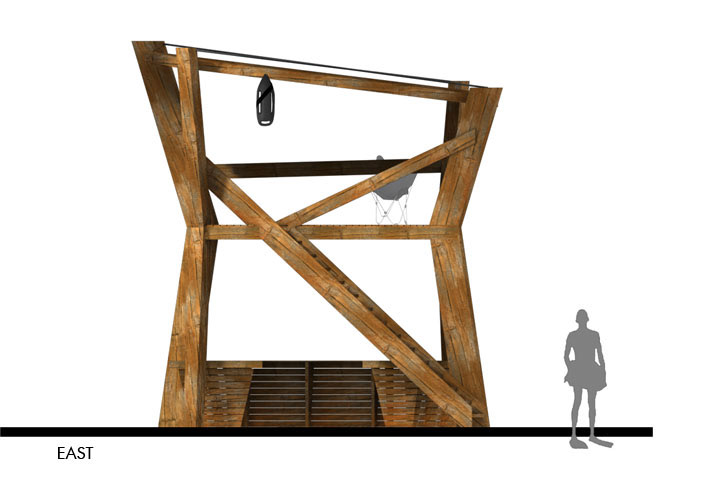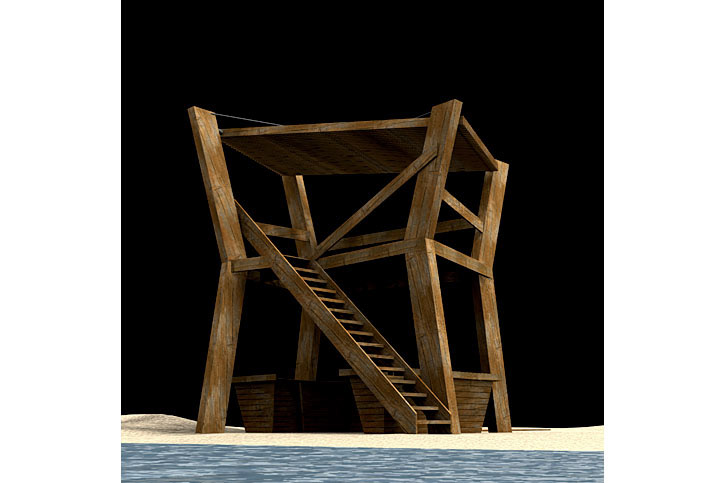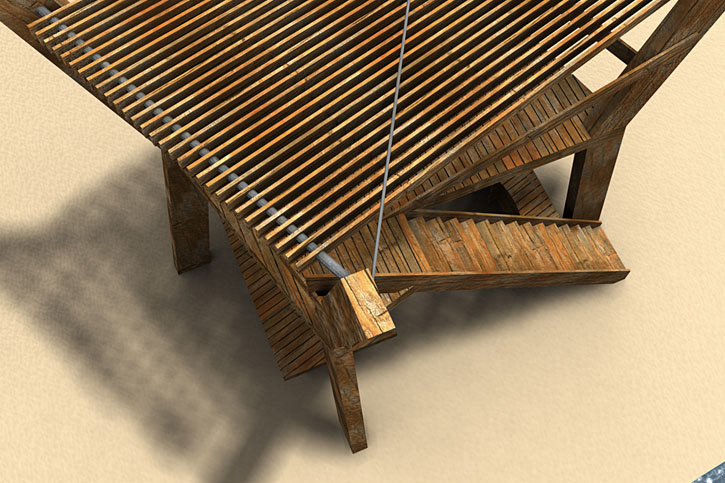 PROJECT TEAM:
Arch. Athanasios TZOKAS
Arch. Serena STORELLI