House F
Kalamata, Greece
TYPE:
SingleHouse
AREA:
150m²
YEAR:
2008
The building program was specific and divided the building into three levels. Α parking space and a guest room on the ground floor, the kitchen and the living room on the first floor and the bedrooms on the second floor.
The north orientation of the plot, in combination with, an adjacent building on the south led to the need for additional natural lighting and the solution of "L" shaped volumes placed on top of each other. By this way, exterior bays are formed, not only on the ground floor but also on the first floor, which constitute the outdoor spaces. In way of the latter, the problem of the bad view, due to the slight distance from neighboring residences of the north, has been solved with the use of wooden blinds.


Το κτηριοδομικό πρόγραμμα ήταν συγκεκριμένο και χώριζε το κτήριο σε τρία επίπεδα. Ένα χώρο στάθμευσης και ένα ξενώνα στο ισόγειο, το καθιστικό με την κουζίνα στον πρώτο όροφο, ενώ τα υπνοδωμάτια στο δεύτερο.
Ο Βορινός προσανατολισμός του οικοπέδου και η επαφή του κτηρίου με ένα όμορο στην νότια πλευρά, οδήγησε στην ανάγκη για περισσότερο φυσικό φωτισμό και σε μια λύση όπου όγκοι σχήματος «Γ» εναποθέτονται ο ένας πάνω στον άλλο. Έτσι οι εσοχές που δημιουργήθηκαν, τόσο στο ισόγειο όσο και στον όροφο, θα αποτελούσαν τους υπαίθριους χώρους. Στους τελευταίους, με ένα προπέτασμα ξύλινων περσίδων λύθηκε το πρόβλημα της κακής θέας λόγω της μικρής απόστασης από τις γειτονικές κατοικίες της Βόρειας πλευράς.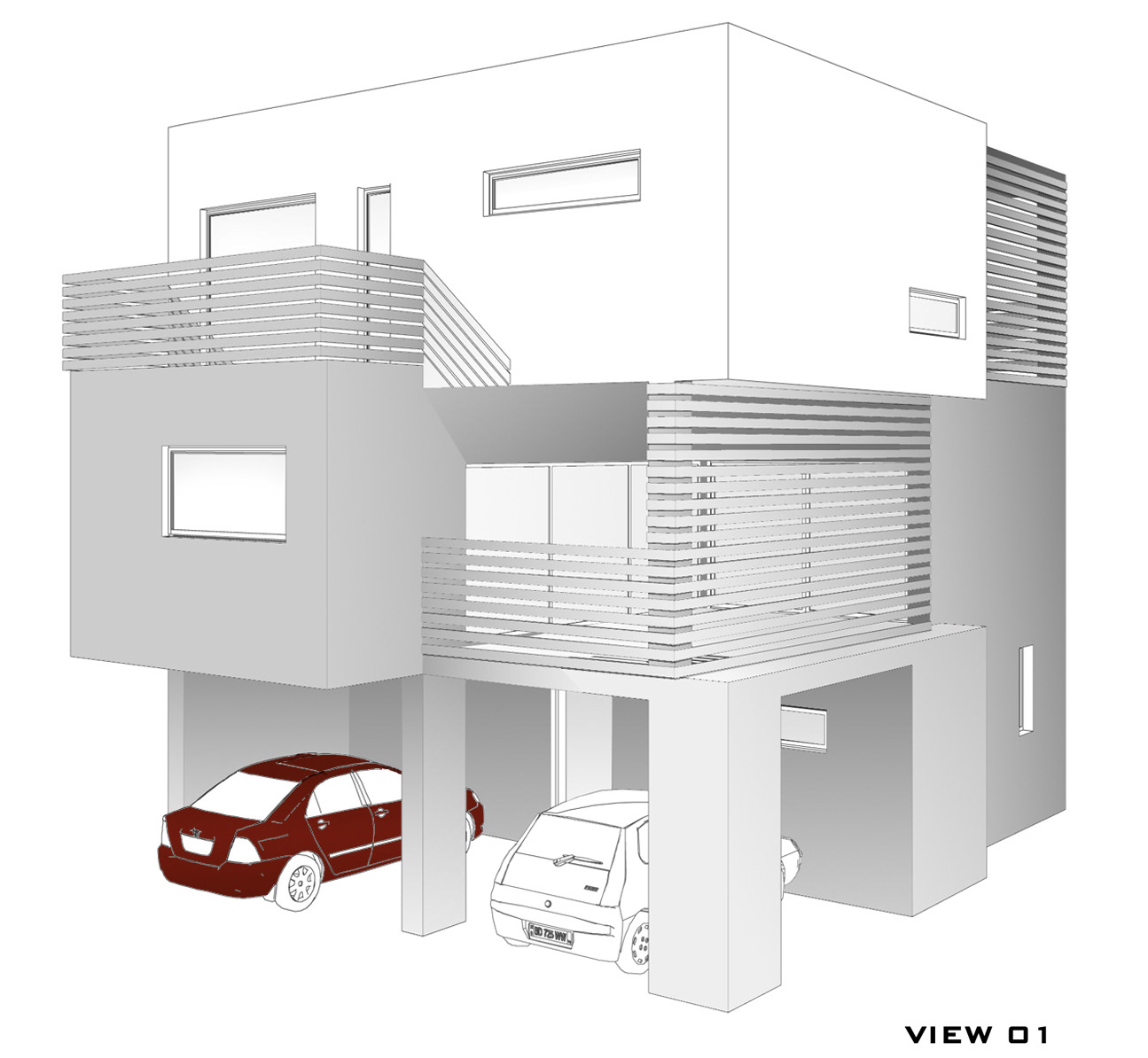 PROJECT TEAM:
Arch. Athanasios TZOKAS
Arch. Serena STORELLI
C. Eng. Nikos AGGELOPOULOS